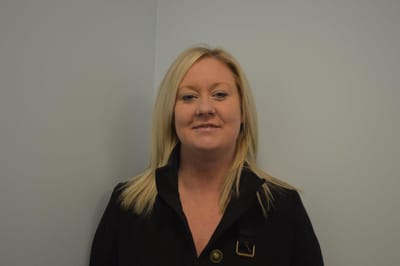 My name is Sarah Wood, I am a Psychotherapeutic Counsellor and work with adults, children and young people (11+).

Do you suffer with anxiety, frustration, down days, depression, mood swings, anger or low self esteem? Maybe you feel like you have lost yourself, feel stuck and struggling to see a way forward?

Sometimes there is a specific reason or life changing event and we know what is making us feel like that, but other times it appears there is no reason for it at all. Counselling can help to really unpick what is going on for you, identify those thoughts and feelings and for it to feel less overwhelming in a safe and non judgemental way.

I offer one to one Counselling sessions in a confidential, private and safe environment. I do not offer my advice or my opinion but I will offer you my experience and time in a sensitive and supportive way.

As an integrative therapist, my training has provided me with the flexibility to meet the differing needs of clients and enables me to work with a significant variety of presenting issues. I have experience of working within a variety of areas including but not exclusive to:-

Family issues, relationships, self-harm, bullying, stress, Neurodiversity, anxiety, depression, bereavement, Obsessive compulsive disorders (OCD) anger issues, suicidal thoughts, low self-esteem, domestic violence, divorce, school issues, Borderline Personality Disorder (BPD)and other personality disorders.

If what you are experiencing is not listed, please do not hesitate to get in touch with any questions or concerns you may have.

I provide short or long term therapy depending on your individual needs. This is a personal choice and there is no obligation for you to stay any longer than you feel is necessary or that you can cope with.

For many years I volunteered in an agency setting counselling children, young people and adults and alongside my Private Practice I work with complex mental health needs in an Integrative Therapy Clinic. I have also worked part time as a College Counsellor in the Bucks area.